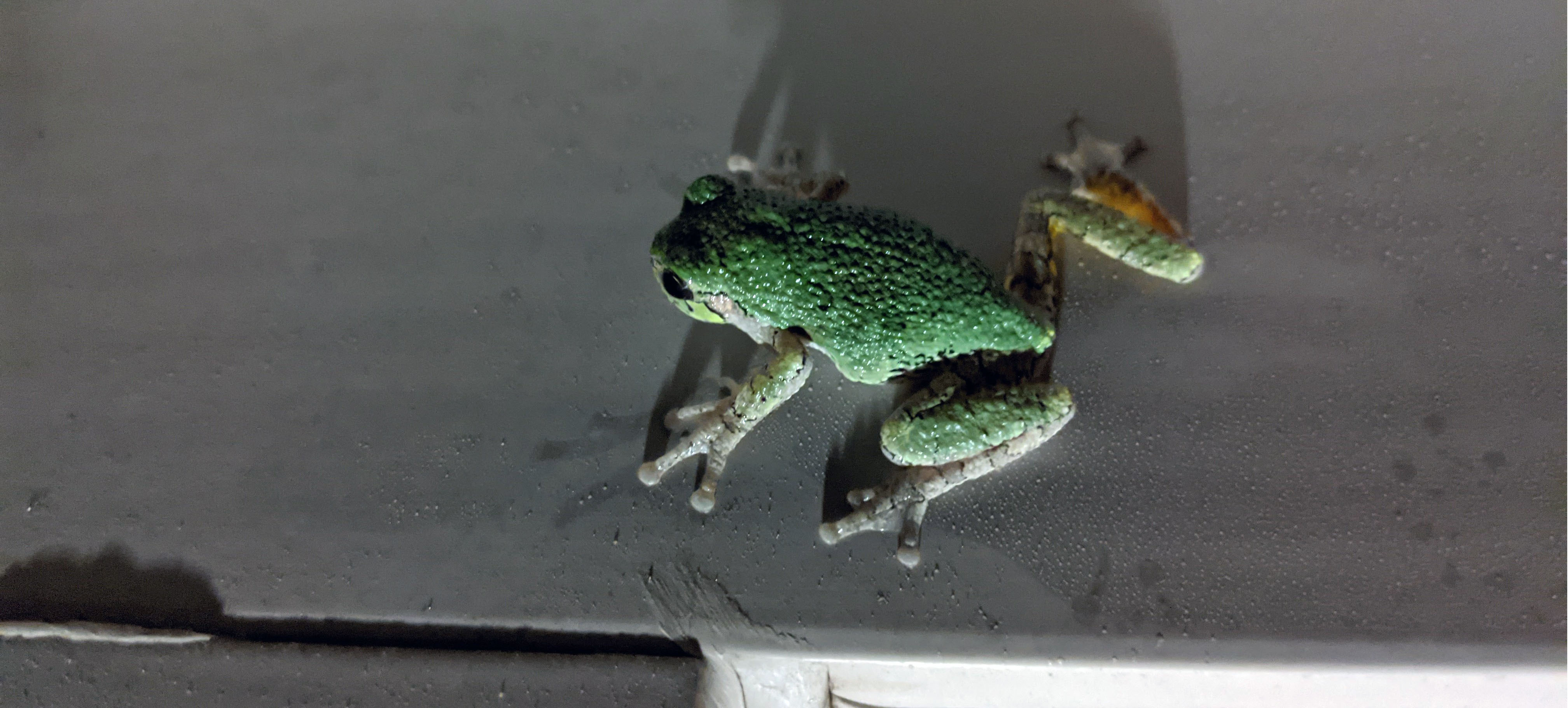 Last summer, to my utmost enjoyment, we discovered that we have window frogs 💕😍💕
Every night last summer, as the sun finally starts to set, and we settle in for our nightly routine of dinner and NetFlix, little frogs would climb all the way up to the second floor windows and keep us company. They are just the cutest things! According to the iNaturalist app on my phone, our window frogs are actually Gray Treefrogs, Dryophytes versicolor. I'm pretty sure they aren't actually climbing all that way to keep us company though. They are returning every night for the free bug smorgasbord!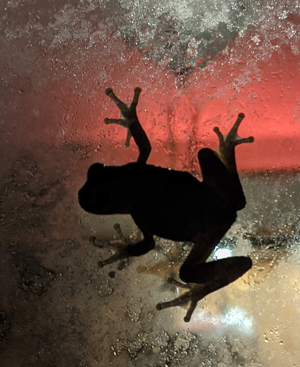 Did you know many insects and arthropods are attracted to lights after dark? Especially if you're a little out in the country like we are. The combination of lights and tv reflections off the window attract all sorts of little bugs, which my window frogs seem more than happy to climb up and eat.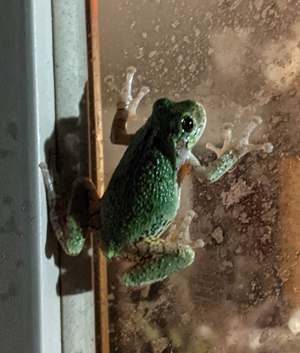 Now this year I was a little worried. I hadn't seen them return yet. I couldn't remember exactly when they started visiting last year, just that it was for most of the summer. I was worried because we recently had someone buy the vacant lot of woods next to us, which comes with two-thirds of our pond. Normally, the pond ought to be a good place for tadpoles to grow up, but since there was some clearing of the land, and fencing/shoring up of the pond on the part we don't own- I didn't know if their habitat had been disturbed too much this year. * sigh * The wild critters I worry about, but have no control over….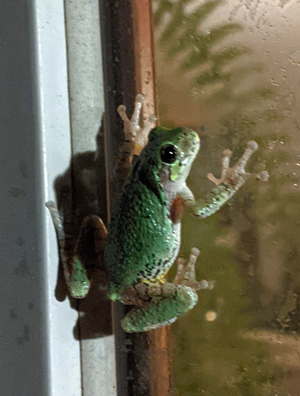 BUT- they're here after all! I was so happy to see them again! 😃 I'm guessing that maybe this was when they came out last year and I just didn't remember. Or maybe it was all the rain we've been getting the last few days after a bit of a drought in Michigan this season…
Either way, I'm just glad they're back and everything is ok 😃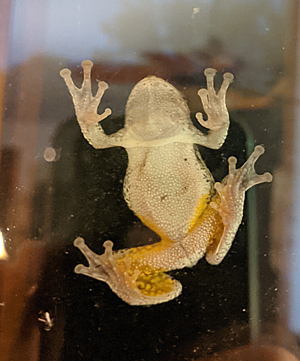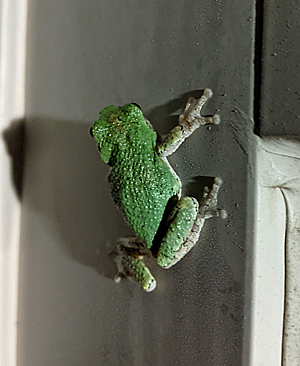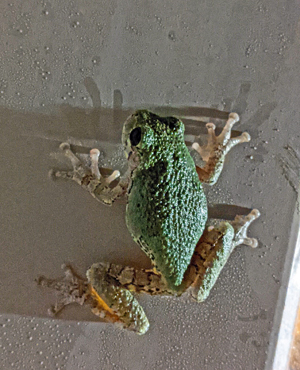 ---
Questions? Comments?
We're still trying to figure out how to add comment boxes to the blog, so in the meantime, send me an email!
---
Join the email list
Want Bug News stories & announcements sent to your inbox? Join the Bug News email list
---
Support the blog!
Like my blog? Want to help keep the new content coming and the pages ad free? Consider becoming one of my Patreon Patrons! Any amount, big or small, helps me spend more time creating and less time trying to keep the lights on. Patreon Patrons can also get exclusive access to monthly newsletters, story sneak peeks, story requests, and more! Please consider supporting the blog and check out my Patreon Patron support page.
Ok, you say, but what is this Patreon thing you are talking about? Patreon is a service that helps connect content creators with folks who want to help support creative endeavors. Patreon is setup to be able to safely handle the financial side of transactions so both the patron and the creator can be confident their information is secure. You can read more about what Patreon is HERE.
Thank you!!
Not interested in a Patreon monthly subscription? Prefer to make a one-time contribution? We have that option too! Help support the blog with a one-time donation through PayPal instead! Thank you!!